Wireless petrol station
For reducing the amount of mounting work during installation of petrol station it is possible to make wireless connections. Using a wireless filling station can reduce the cost of maintenance of equipment at filling stations, increase the efficiency of consumption of petroleum products, reduce fraud at filling stations.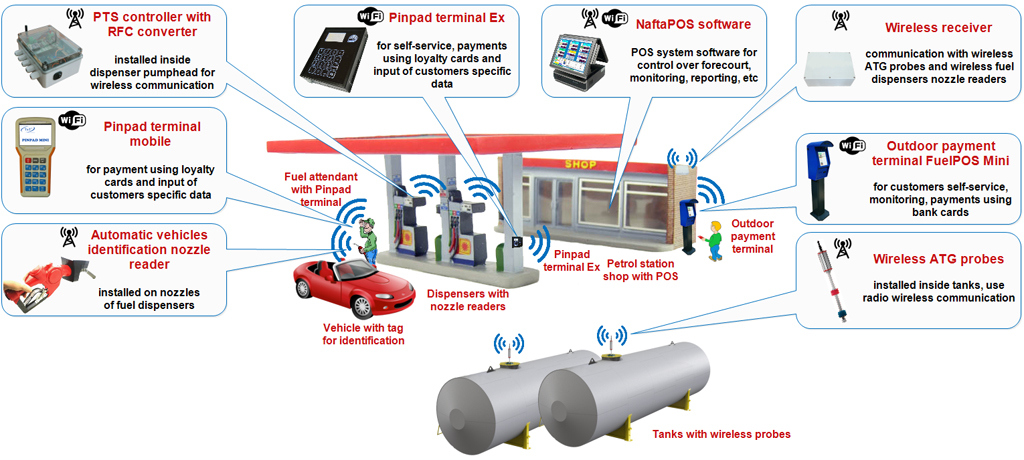 Click on image to enlarge
Applied equipment: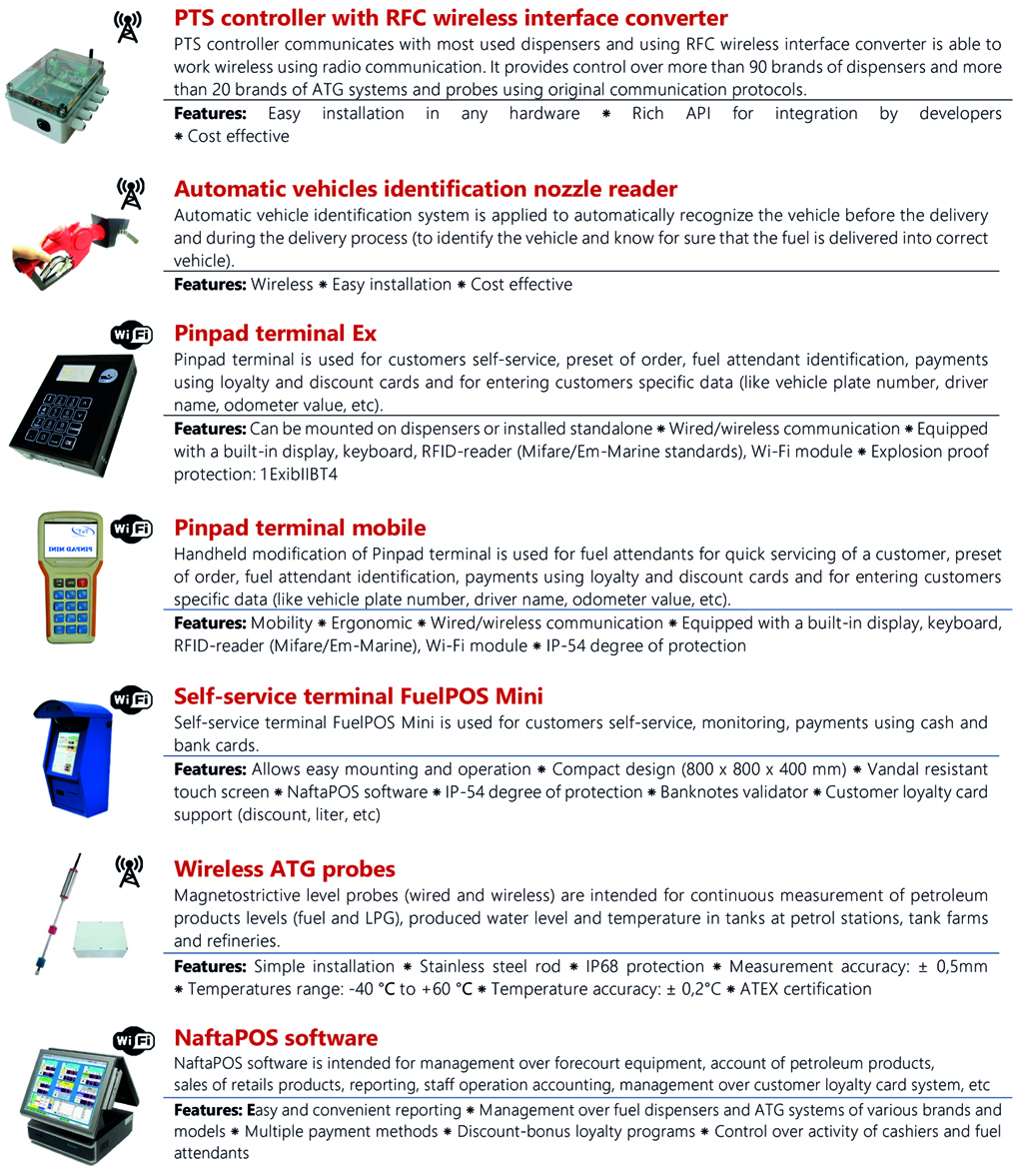 Click on image to enlarge
Ask YOUR questions about "Wireless petrol station"