Technical support in petrol station automation and service
Service overview #
Our support team consists of highly qualified service engineers working for many years in the field of petrol stations automation. We will be happy to provide you a technical support and consultations and to answer the questions/problems you are facing. Being professionals in this field we support as the products manufactured by us, so as the third-party products intended for automation of petrol stations.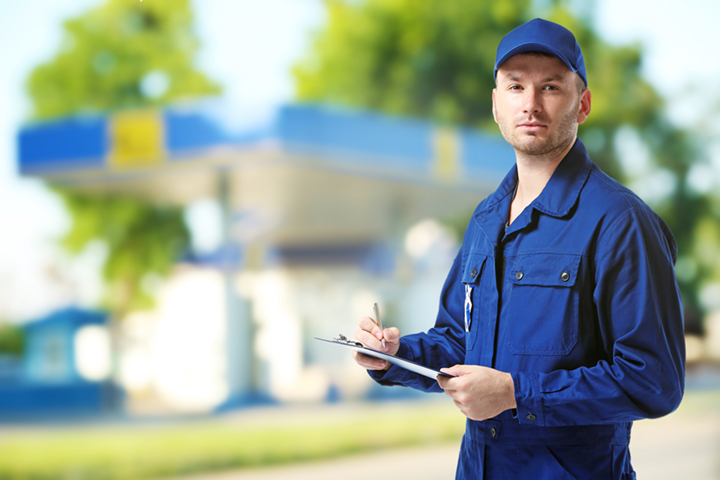 List of directions we provide technical support and consultations includes:
general consultations on petrol stations automation: selection of forecourt equipment (dispensers, ATG systems and probes, price boards, terminals, choice of payment form, POS systems, mobile applications, others) and software suiting to customer needs
consultations on putting of power and informational lines on petrol stations for feeding and connection to fuel dispensers, ATG systems, price boards, others
consultations and support in installation, connection and configuration of dispensers (fuel, LPG, CNG), tank measurement consoles and probes, price boards, management systems (POS, OPT, consoles), payment terminals, receipt and report printers, barcode scanners, server solutions (loyalty systems, discount systems, bonus systems, analytics), others
consultations on setting up Internet equipment at gas stations
remote supervision of installations done by us and by third parties
start-up works and commissioning of petrol stations
remote installation of mobile applications of loyalty systems
remote connection and troubleshooting of problems and errors found on sights
operational remote diagnostics of fuel dispensers, level gauges, card readers, forecourt controllers, software
assistance to developers of third party applications for integration with our forecourt controllers and other solutions
implementation of analytical work to control the theft of gasoline at gas stations (based on daily inventory reports)
training of filling station personnel and exchange of experience
consultations on operational adjustment of equipment operation
Requirements for preparation of the petrol station for automation #
Before making support for installation of the fuel management system equipment (later named as equipment) on the petrol station, it is important to make sure that the power supply cables and information cables used on the station are placed correctly and the power supply to equipment is done in a correct way to prevent any malfunction or damage of the equipment during operation. Here we listed the base requirements covering the aspects for putting the cables and feeding the equipment.
1. Requirements to power supply
Power supply of the equipment should be done from a separate power supply with a built-in filter of radio frequency interferences and limiter of high voltage pulse interferences. Power supply should have a power safety factor of 1.5.
In case of emergency switching off the equipment power supply or in case of power voltage exceeding its permitted ranges the equipment may switch off with loss or corruption of data and with possible damage of hardware and software, in order to prevent it the power supply of all equipment should be made from an uninterruptible power supply source (UPS). UPS should be of continuous action (online) and should work with double conversion with output voltage regulation. UPS should have a power safety factor of 1.5. It is recommended to feed the fuel management equipment and the dispenser pump heads (only pump heads, not the other components) from the same UPS.
Filter of radio frequency interferences and limiter of high voltage pulse interferences should be used for feeding equipment from UPS. UPS unit should be connected to a separate three-pole socket fed through the three-wire feeder (phase, neutral, ground wires) with insulated neutral from a dedicated circuit breaker of switchboard. Phase wire of the feeder should not have any other active load consumers, which are sources of interferences (for example motors, air conditioners, refrigerators, etc.). For protection of equipment and UPS from secondary effects of atmospheric electricity (lightning) it is required to install high-voltage arresters (dischargers) at the transformer substation or on poles of power lines.
WARNING! Manufacturer guarantees reliable and stable operation of hardware products only at compliance with these requirements. In case of absence of uninterruptible power supply or incorrect wiring of equipment to it any claims to malfunction of equipment are not accepted.
2. Requirements to grounding
In the switchboard the ground wire of feeder socket should be connected to the grounding screw, which should be connected by means of welding with a protection grounding circuit of petrol station by steel wire with a diameter of not less than 5 mm. Protection grounding circuit of petrol station should correspond to safety requirements and be separated from the station lightning protection circuit. Distance from the nearest electrode of protection grounding circuit to electrode of lightning protection circuit must be at least 10 meters. Resistance of the protection grounding circuit should be no more than 4 Ohms and must be confirmed by the test report. Length of wires from the switchboard to the nearest electrode of protection grounding circuit should not exceed 15 meters. Metal cases of the dispensers should be grounded.
3. Requirements to laying of cable communications
Laying of power and information wires to dispensers should be done in separate pipes with distance of not less than 0.3 meters between each other. For informational wires (current loops, RS-485, other interfaces) it is recommended to use shielded twisted-pair cables, recommended types – FTP CAT 5E or FTP CAT 6. The cable shield must be connected to the ground connector on one side only – on the side of the dispenser.
4. Requirements to connection of ATG probes
Connection of ATG probes installed inside the tanks should be done only with provision of required safety measures:
in case if probes have explosion-proof protection – then armored cables and explosion-protected junction boxes should be used
in case if probes have intrinsic safety – then connection should be performed through suitable safety barriers
NOTE! Technicians putting the power and information wires and making electrical connections should have corresponding qualifications and allowances/certifications to make such works.
Checklist of things to have with you at doing the start-up and maintenance works #
While doing the start-up and maintenance works you might face unexpected situations and it is important to get prepared to such scenarios beforehand and have everything you with to be ready to resolve the possible issues quickly. Here we prepared a small checklist of items the installer on the petrol station should have.
1. Power supply adaptor for equipment having 12 V DC power supply
Most of the products we manufacture need 12 V DC power supply. Due to this it is really important to have a reliable power adaptor(s) having at least 1.5 power factor (which mean that the adaptor is able to provide 150% power more than theoretically consumed by all the connected equipment). Cheap power supply adaptors may produce non-stable voltage with high frequency noise, which is bad for equipment operation. We recommend to select the good certified power adaptors (for example manufactured by MeanWell company).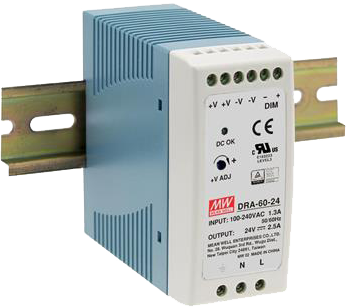 2. Computer or laptop for performing configuration of equipment
Some equipment might need additional configuration or maybe firmware update. For this it is necessary to have a computer with you to be able to make all the additional work on the place without a need to take the equipment from the petrol station to office/lab for providing such works.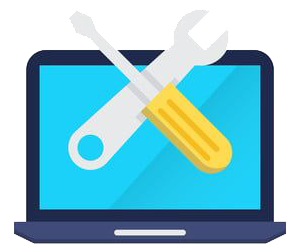 3. FTP cable for informational lines
We are normally using FTP cables for connection of the fuel management system to fuel dispensers, probes and ATG consoles, price boards and readers (recommended cable types – FTP CAT 5E or FTP CAT 6). For this purpose it is recommended to have enough cable with you for possible putting additional cable or replacing the existing cable in case of there are problems found with it.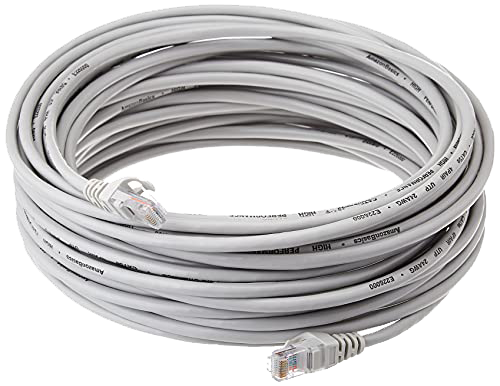 4. Cable for power supply lines
If you need to put power lines - then make sure you have suiting cables, for 12 V DC power supply we recommend to use cables with 0.75 mm sq. mm internal diameter.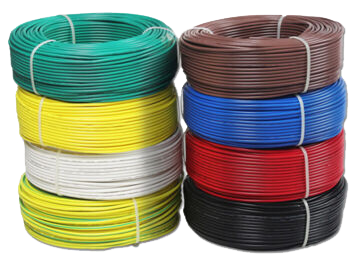 5. Multimeter for measuring voltage or checking the short circuits
Multimeter is a universal tool making lots of different possible measurements. During the installations it is always needed mostly for checking the voltage ranges and also continuity in cables.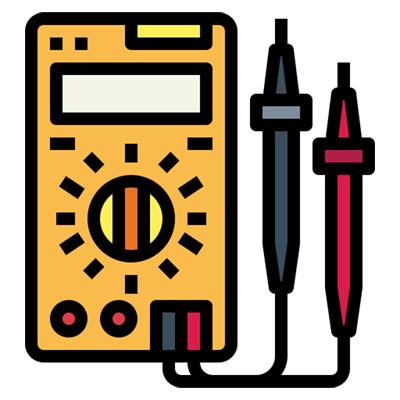 6. Set of instruments (set of screws, pliers, cutters, soldering iron)
Such instruments might be critically important for making various actions. For example the screws are always needed for connection of the cables to terminal blocks/jacks and opening/closing of junction boxes.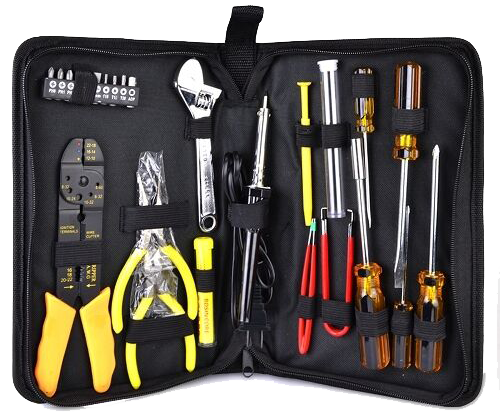 7. Ethernet router and/or switch
In case if connected equipment need to use Ethernet (TCP/IP) communication - then it is important to be able to connect them in the same network. Make sure that the used switch/router have enough spare ports to connect all the equipment there, in case if no - either use a different model or use additional switches with more ports.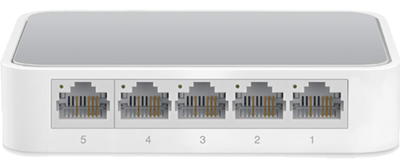 8. Set of additional connectors
Connection of equipment might need usage of common or special connectors (for example DB-9, RJ-45, terminal blocks, etc.). Make sure you have enough of them with you for installation. For application of some types of connectors (for example RJ-45) you might additionally need a special crimper instrument.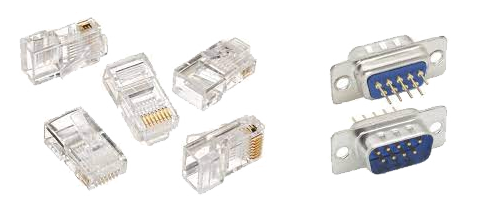 9. SD flash card readers/adaptors
If the equipment is using SD flash disks - then you might need to be able to read/write on these flash disks separately. Make sure you have the needed adapters/readers for them.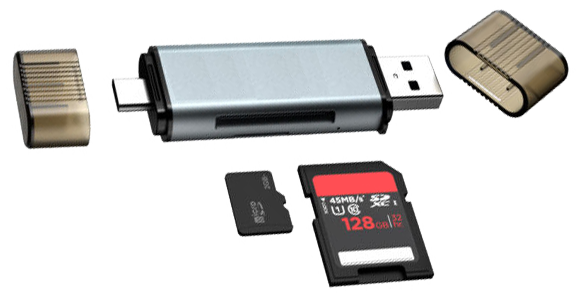 NOTE! Technicians putting the power and information wires and making electrical connections should have corresponding qualifications and allowances/certifications to make such works.
Photos from installations #
---
Ask YOUR questions about
"Technical support in petrol station automation and service"